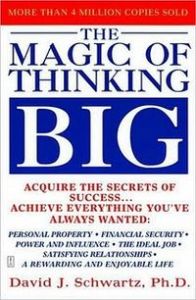 The Magic of Thinking Big is book written by David J. Schwartz in 1959. Its a old book, but its ideas still hold trues. It is a self help feel good book. As name suggest Book is about Thinking Big and how to achieve this thinking.
Its a easy to read book. You will need to highlight points so you can practice what is mentioned in the book. The book can be easily read in a weeks time.
I suggest you should read this book at least once. For more you can check out the book here at amazon.