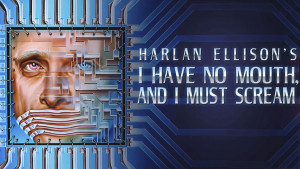 I Have No Mouth and I Must Scream is a science fiction written by Harlan Ellison. Its set in a future where machine is taking control. It is a short read which can be completed in 1 hr or so. Its set in a dark future where AM (Artificial Machine) has taken control of the world and their are only 5 survivors left which are tormented by the machines and kept alive.
It was first published in 1967 and re-issued in 1983. The story is one of the most famous in the history of science-fiction and have a cult following.
A short version is available on YouTube for your listing pleasures.  Check out below:
Hope you enjoy the book as much as I have did. It is one of the sci-fi book recommended by Elon Musk.