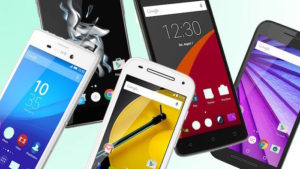 Choice in mobile phones market have increased exponentially. Now in india you get phones from Apple, Samsung, Leveno, Xiaomi, Mircromax and many many more. You get phones with almost the same specs in high range (approx 40000) and also the same in mid-range (approx 15000) So how do you decide what you should buy? Both Android and iPhone have become very stable platform and any new release is just an incremental update.
Following are few of my recommendations:
1. Life of Phone: Any phone you buy will have max life of 1.5 to 2 years. As after that it will be much slower in performance/battery life from current phones. They will be missing key features compared to current phones which will become basic features.
2. Cost: If you are investing in phone for max 2 years, according to me you should spend between 15000 to 20000 max, as resell value of this phone after 2 years is almost negligible.
3. Specs: Buy a phone which you can foresee will still be usable after 1 year. Things to look for are the processor and battery capacity. Try to get the latest processor with maximum battery capacity.
4. After Sales Service: Try to get a phone which you can get serviced either through original company or from various phone repair shops.
To give you few examples, I had bought Xaiomi Mi2 almost 1.5 year back and it still works perfectly. I have updated to Android Marshmallow so have the latest OS with better performance and battery life. It is also easy to get it serviced in any small phone repair shops.
So what I recommend in present day? I would recommend if your budget is less than 15,000 buy Xiaomi Redmi Note 3, this is a good phone to buy. If you have budget just over 20,000 try to get Mi 5 or any phone which comes with Snapdragon 820 processor with a good battery capacity (Many will release in next couple of months).