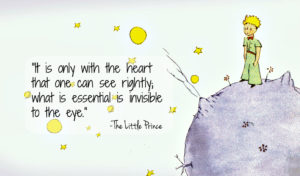 I had planned to read The Little Prince since many time ago, and I was aware that it was a quick reading, but still, I hadn't do it yet, until now. Written as a children's book still, it makes The Little Prince a universally likeable book, be it children or grown-ups.
It is a story about a little boy who comes to earth and finds adult behaviour as very very strange.
Is it because most grown-ups secretly love being treated like kids? It gives one nostalgic feeling of once we all were kids. We cannot go back to be a kid again, but somehow this book does a good job of what all we are missing now as we have all become grown up.
It is worth a re-read anytime. Go ahead read it .. please dont miss it.