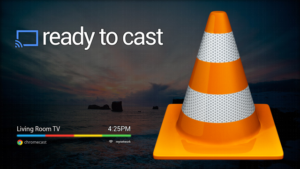 VLC, the free and open source multimedia player that so many of you play your legally purchased DVD rips from, received a beta update today on Android that brought with it Chromecast support.
With Chromecast support, you will see Cast icons from the main screen, as well as in videos, with lists of available Cast locations through a tap. You should be able to stream all of the video files you have on your device to a Chromecast that way.
This new beta drops in as VLC v2.9.0 and is available if you are in the beta track. You can sign-up for it at the bottom of its Google Play listing, which you'll find at the link at the bottom of the page click here to download.