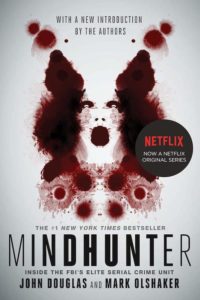 Mindhunter is currently a popular NetFlix series loosely based on the book of the same name. But lets us talk about the book today. Mindhunter is written by John E. Douglas who has hunted some of the most notorious and sadistic criminals of our time. One of the best quotes from the book is "Behavior reflects personality. The best indicator of future violence is past violence. To understand the "artist", you must study his "art". The crime must be evaluated in its totality. There is no substitute for experience, and if you want to understand the criminal mind, you must go directly to the source and learn to decipher what he tells you. And, above all: Why + How = Who."
Special Agent John Douglas is the man who helped usher in a new age in behavioral science and criminal profiling. With 25 years of experience and having hunted some of the most notorious criminals of our time, Douglas has a unique insight into the minds of serial killers. There's a lot of murder within these pages. A lot. And no details are spared. Douglas covers a range of different topics related to criminal profiling.
If you're a true crime buff, Mindhunter is a must-read for you. This is the reference book for the TV show, Mindhunter, brought to television by David Fincher, the director of Seven, Gone Girl, Zodiac and The Girl with the Dragon Tattoo. The show is excellent too, and this book is a great read for any serious fans of crime novels and detective stories.
You can buy your copy by clicking here.